The traditional village of Petra is found at the north tip of the island of Lesvos, near Molivos (Molyvos) town, among a lush valley and a majestic long sandy beach.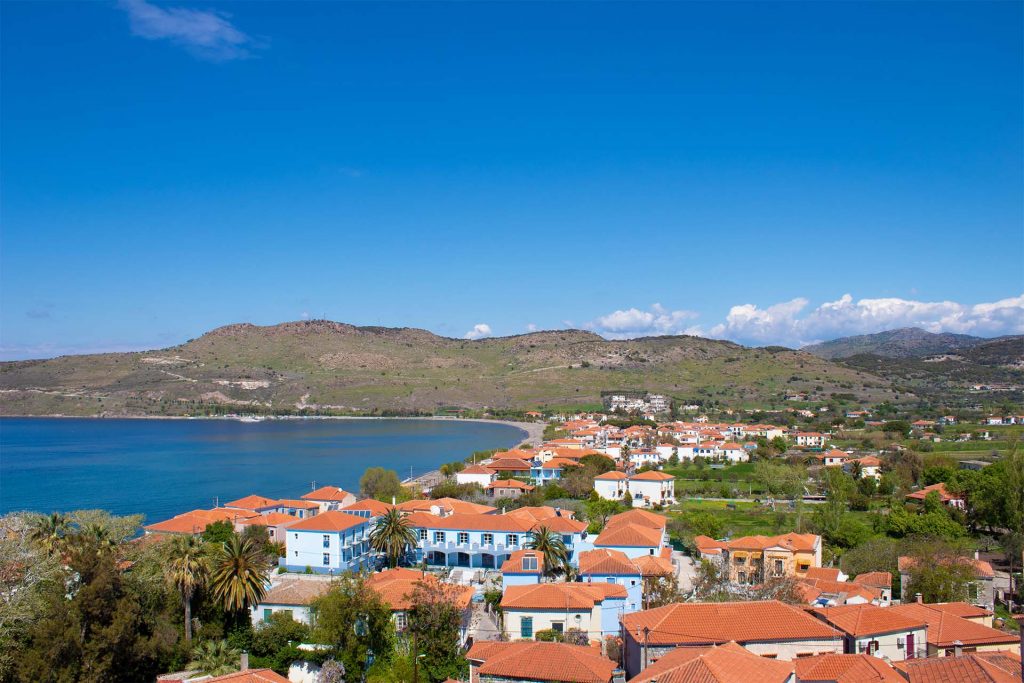 Here the visitor can combine everything, from relaxing walks through the picturesque streets until frantic fun in the numerous cafes and bars on the beach. Also, you can taste traditional ouzo – meze and admire one of the most beautiful sunsets in the world.
Characteristic of Petra, the 40-meter high rock that dominates the area. 114 stairs carved in the hard rock lead the visitor to top of it where the beautiful church of Panagia Glykofilousa is built with stunning views of Petra bay and the green island.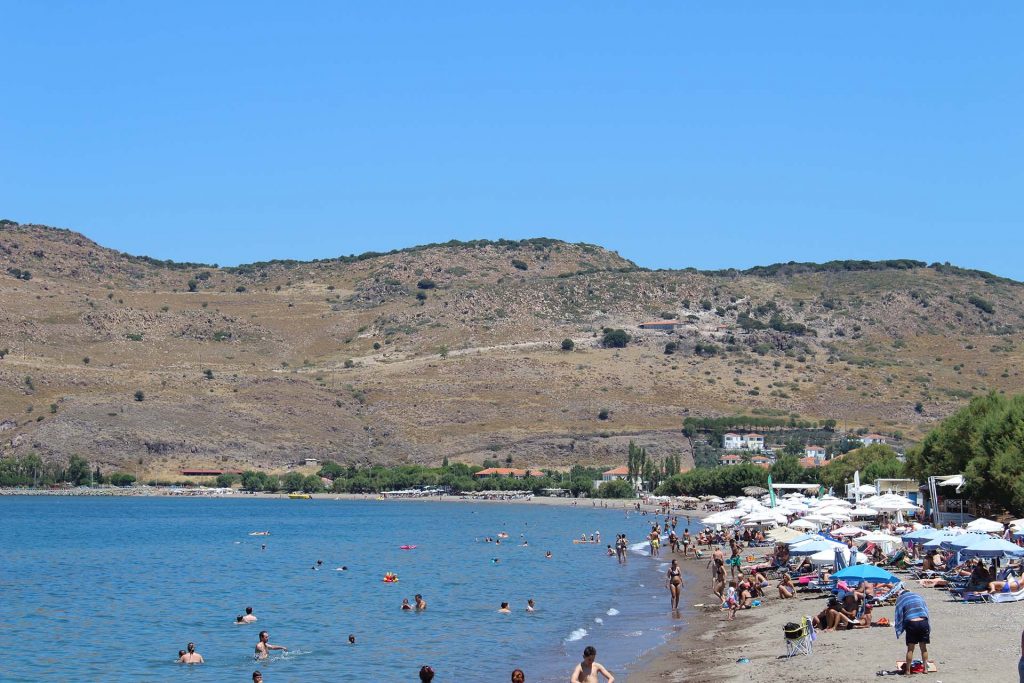 In the center of the village the church of St. Nicholas, another important ecclesiastical monument of the area.
Petra is full of well-preserved neoclassical buildings of the 19th and 20th century. Of great interest is the recently restored mansion of Vareltzidena (a short distance from the main square), characterized as unique in Lesvos for its internal layout and beautiful frescoes. It operates as museum throughout the year.
As far as tourism is concerned, the region is among the most developed on the island.
Many hotels, resorts, restaurants, cafes and bars that however do not offend the picturesqueness of settlement.
The organized sand beach of Petrais one of the most beautiful ones of Lesvos (Lesbos) island. The nearby small islets Ai Giorgis, Mikro Nisi, Glaronisi & Mirmigki are protected zones for wild birds and act as ecological observatories.
Adjacent to Petra, amongst trees emerges the picturesque village of Petri offering spectacular views. Further on, the road will lead you to the legendary "Achilleiopigada" , the well where, it is said, the mythical hero Achilles drank water from.